album of the day: al green - lay it down (production by quest love)
sorry. long time gone. lots of pictures on deck.
the last couple of weeks have been smashin. ive gone on a bunch of trips to places around cusco and had a lot of great adventures. check the visuals:
arequipa/colka canyon:
arequipa is a peruvian city about 10 hours from cusco. its large. colka canyon is (i think) the deepest canyon in the world or something. its another 5 or so hours past arequipa. this trip was fun because on the intense bus riding action. travel time was almost 20 hours each way and had to be packed into a weekend. in the end, we bussed it all weekend for 1.5 hours of condor watching at colka canyon. i love busses. i also love condors. actually i dont love busses that much.
bus rider michelle: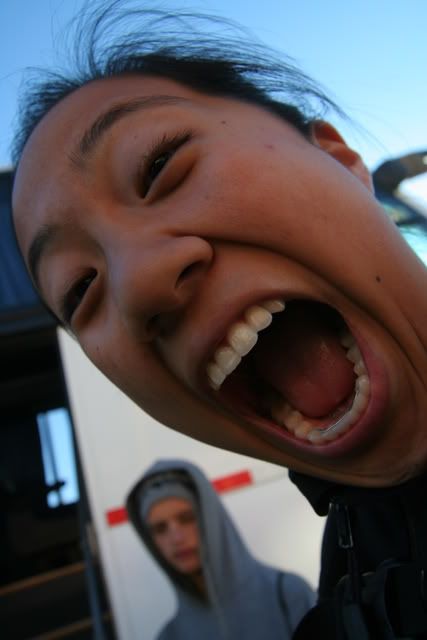 bus rider fiona:
bus rider ryan: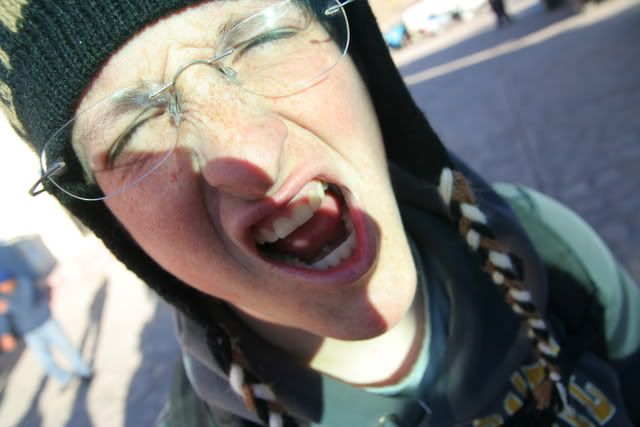 bus rider micah:
one highlight of the trip: 4 hour bus ride from this one town to colka canyon jam packed with awesome (sometimes drunk) mountain people. gettin on the bus i saw that the stereo had a head phone input jack thing so asked the bus driver if i could rock some tunez for the whole bus. and so the whole bus jammed. playlist included reggae star prince alla, beatles, jimmy hendrix, WU TANG, pink floyd, nas, gorillaz, delfonics, GHOSTFACE, u-n-i and others. when we arrived, the driver asked me to write down names of artists for him to check. YES! heres the driver, and check for my ipod up front. YES!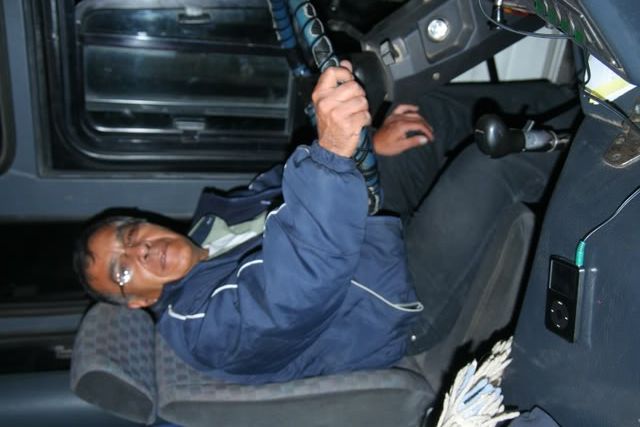 arival at colk canyon and our jam bus: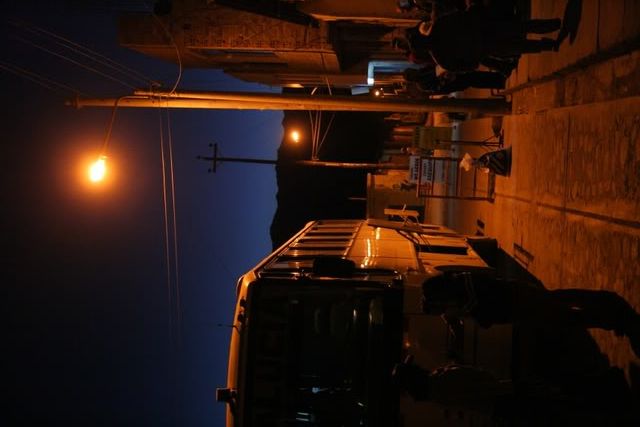 walking to our colka canyon hostel:
cards over dinner. in this picture: fiona, ryan, andy, cody, michelle. peoplez i live with in cusco. real awesome pepolez.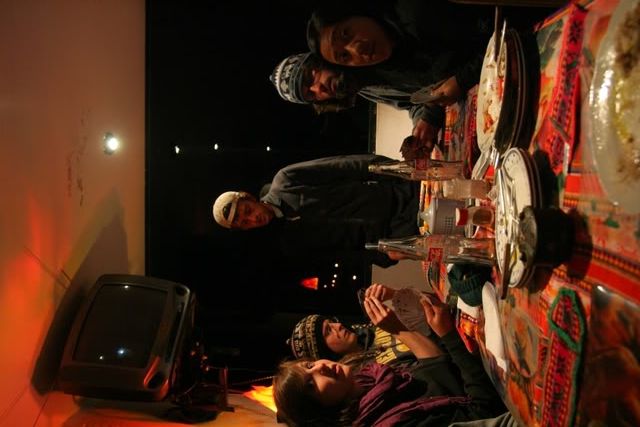 sunrise haze over the city after a good nights sleep in colka canyon
walking to the canyon to see condors. <3>
canyon chillin
condors are greater than your favorite animal
just a condor banana
headed back to arequipa after our condor fix. pigeon fix.
screamin for arequipa ice C.R.E.A.M. *wu tang love*
arequipa loungin for lunch
waffles love waffles
my kidz:
ezekial- digs jimmy hendrix and all my other tunes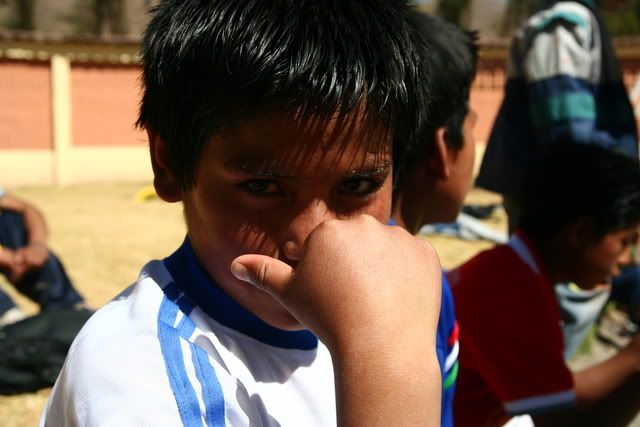 kid chinese food. i dont even need to know spanish to communicate with this kid. we repeat "chinese food" back and forth to each other, sometimes rubbing or stomaches.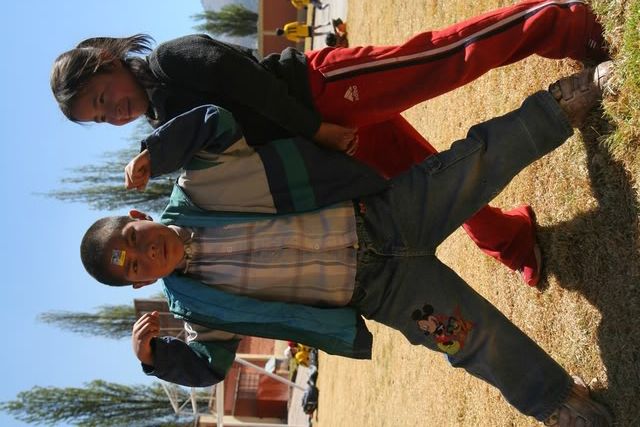 romario and h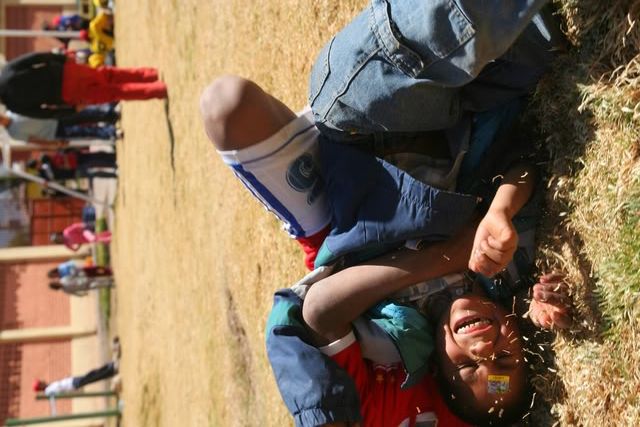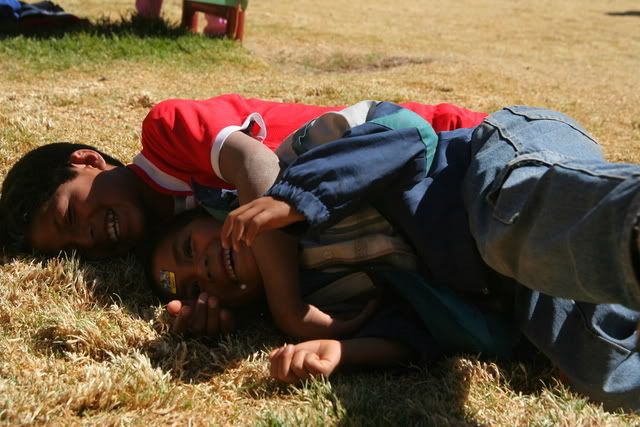 guido stylin
bubble day at the orphanage
oh lildo. what a g.
maxy
strike day. the whole city shut down:
angy and jenga:
theres dogs all over cusco. one day when walking home an especially angry dog snapped on my leg. i dont have pictures of the attack because i was busy being eaten, but here is my pictorial journal entry of the adventure.
that night we made a run to the hospital for a little rabies vaccination party. fiona and angy held it down.
team rabies at the clinic the next day:
walking with a clinician to i.d. the dog for observation:
the monster dog that tried to take my life. no love.
some fruit
cusco street lyfe
then we went on this trip to paucartambo, city about 3.5 hours off cusco where a huge festival is held for a couple days in july. this place is special because it is one of two places in the world where you can see this crazy wonderful sunrise show. this trip was the bomb. the team was fiona, angie and chelsea. then later michelle, vishna and jaimie. i was kinda a mess from some tacos the day before but whatever. we arrived in paucartambo, tracked down the soccer field, and set up our tent.
first story of the trip: after settin up camp, we chilled in the tent for a couple minutes. in the distance we hear some drunken singing approaching our tent. out of the darkness wanders one of the festival dancers. he hung outside the tent for a while trying to get us to let him in so he could sleep. funny guy. anyways, he stole my shoes.
drunk dancer, if you read this, please bring back my shoes, please
then we walked down the street (barefoot) to buy shoes. new peru shoes:
paucartambo festival:
the crew: angie, chelsea, fiona
i like these guys. their dance is all style
festival fooseball
kickin it carnival style with some local homies
the morning after
i like his style
6:00 in the mornin, kinda tired, bought chickens at the festival. probablly the best(worst?) idea weve had so far. this one is dino steve. he looks like a dinosaur when he stands up.
this ones jimi hendrix. hes a real troublemaker.
dino steve in a diaper to protect us from the diahrea
street food is tasty/will give you bacteria
kung fu micah vs michelle. championship match
the dragon people on the roof were my favorite.
michelle after being attacked by a parade
a little down trodden
dinner the second night was wonderful
dead animal on the same table we ate off of...
that night we ran into who we think was the same dancer that tried to break into our tent the night before (still drunk). he said he didnt know where my shoes were.
the plan was to only stay one night, but we missed sunrise the first night so camped it for another day. at 2 we woke up to catch a bus up to tres cruces, the sunrise spot.
a little moonlight dreamin for the dreamers
sunrise was spectacular. it looked like an island in the clouds. is there anything better?
the team holdin it down worldwide
this picture didnt upload correctly, but its still ill.
thats all for now.